Accurate Mold and Die Company was started in 1965 by Erwin Tomm. After many years of working his way up the ladder from being an apprentice to the foreman at Skryl Tool and Die Company, he had a yearning to be an entrepreneur and build tooling for a new process called plastic injection molding. Erwin had the foresight to visualize the potential of this new process in the future. Plastic injection molding became the driving force behind the start up company named Accurate Mold and Die.
In 1968, a man by the name of Theodore Moss, owner of SECO Industries, came to Erwin to design and develop a new product for the floorcare field. They named the new product for holding mops the "GRIPPER" mop holder. This was the beginning of a long relationship of what we call in today's terms "partnering" in the industry. Many different parts were designed and developed out of plastic including what we call the "INVADER" mop holder.
Then in 1987, SECO Industries was sold to Rubbermaid and the company name changed to Rubbermaid Commercial Products, but the mops still retained the famous trademark of "SECO MOPS".
In 1993, Mr. Tomm started a new company and named it, Briarwood Products. Briarwood Products was formed to be the sales and marketing company for Accurate Mold and Die.
On January 1, 2015, Accurate Mold was merged into Briarwood Products, LLC.
Briarwood strives to a goal of manufacturing and distributing labor-saving tools.
A Note From The President
Let me start out by saying thank you to all. It is through your support and input that we are able to provide an ever-growing line of innovative superior products.
Briarwood's Philosophy
Briarwood Products is committed to serving our customers by providing cost effective, high quality products. As a manufacturer, we listen to the needs of the consumer and continually develop new products in response to these specific needs.
Briarwood's Mission Statement
Briarwood Product's mission is to provide cleaning tools that will enhance the overall safety of high security correctional facilities. Briarwood Products acknowledge the safety risk within the prison system and we adhere to such concerns. We manufacture our cleaning tools specifically with the safety of the officers, guards, and inmates in mind.
Briarwood Product's objective is to provide your company with the education it needs for new and better methods of cleaning and providing new products which will increase safety and work efficiency within your facility.
Change is inevitable in today's world of shrinking budgets, increasing labor costs and increasing maintenance supply cost. Briarwood Products can help you face these challenges and win.
Briarwood Products has a reputation for providing high quality products and service. We have recently developed an exciting line of new cleaning tools in our new Shank-Free and Metal-Free Orange product line. These tools are made from a plastic that cannot be sharpened down to form or reform a shank or shank handle. This special product line has improved the overall safety and security of the officers, guards, and inmates within high security correctional facilities.
We invite you to find out the Briarwood difference. A unique company with unique products.
Respectfully Yours,
Erwin Tomm
President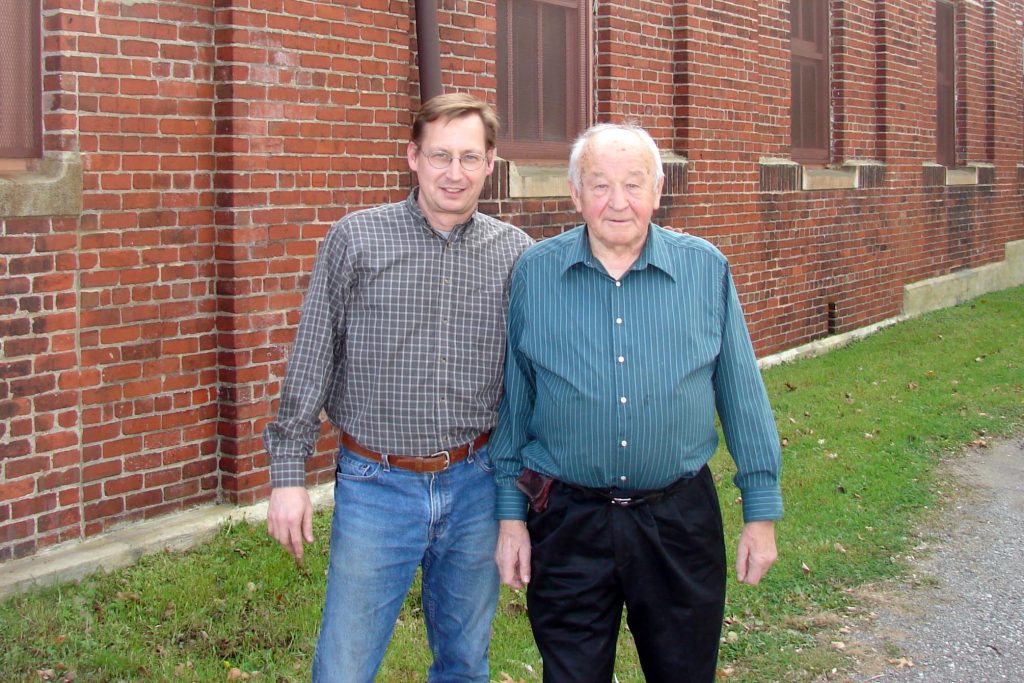 From left to right: Manfred Tomm, V.P. , Erwin Tomm, President.